Hello beautiful people!
Thank you Jo @ the bookworm dreamer for tagging me in the Summer Sweatalong Book Tag! She's actually the creator of this, which is super cool — I LOVE BOOK TAGS! I just started following and interacting with Jo more this year … and thank gosh! She's such a sweetheart and has lovely reviews! We are actually planning to do a buddy read of the Mistborn series, which I'm super excited for!
Please make sure to visit her blog and give it some love — you won't regret it!
The Rules
Link back to the original creator of the book tag (thebookwormdreamer).
Start off with telling us your favourite season and why it is/isn't summer!
Tag five friends to take part.
Enjoy!
Favourite Season — Autumn
Like Jo, I'm not a fan of summer. I actually don't have a problem with heat … but the HUMIDITY!! Ottawa (maybe Ontario in general) is REALLY bad for humidity — it makes me nauseous and feel just disgusting. Unless I'm at the gym or yoga, I hate sweating that much. Pre-summer and post-summer (not spring and autumn … that weird transition period) is lovely … but it doesn't last long.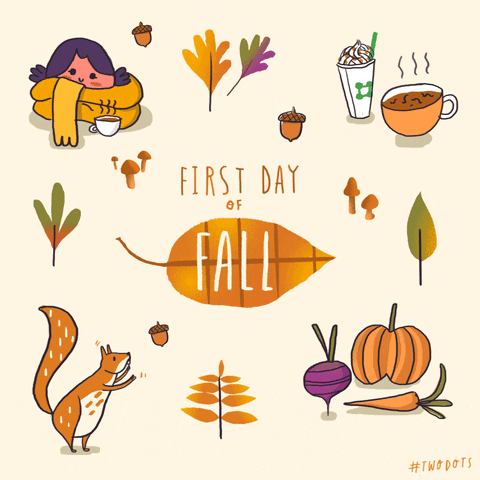 But autumn, even the sound of the season is pretty in itself … if I ever decided to have a child, I would consider naming them Autumn. But there's just so much to love about autumn: the cool days but sunlight still peaking through, cozy sweater and scarfs and beanies, pumpkin flavoured things EVERYWHERE, Halloween, the Halloween and autumn movies, the smell of the leaves and change of the season, the colours of the leaves and trees … I could go on forever. At the end of the day, I would LOVE to live somewhere that is autumn temperature ONLY all year round.
DON'T STOP!
|| A book you couldn't stop reading ||
If I'm Being Honest by Emily Wibberley & Austin Siegemund-Broka — Seriously guys, I didn't think I was going to like this book as much as I did. It was FANTASTIC! Writing the review for this novel was so difficult since I had a hard time articulating into words how much I enjoyed this novel. I can't wait to read more by these two authors!
YOU'RE A CHEETAH
|| A book you read in just ONE DAY ||
Almost Midnight by Rainbow Rowell — Yes, this is a short story (well two) so it's not REALLY a shocker I finished this in one sitting. But that's not why I finished it so quickly … it was just so gooooood! This is my first and only Rowell novel, but I don't plan for it to be my last! If anyone has any recommendations on her "best novels" or novels that have a similar vibe to this one, please let me know!
COULDN'T LET GO
|| A book you reread straight away ||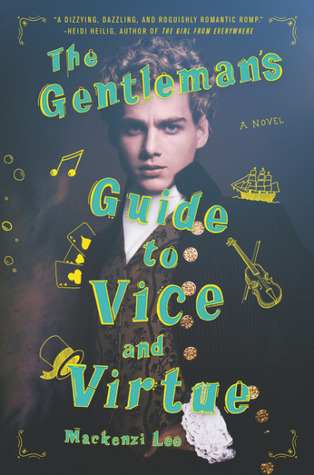 The Gentleman's Guide to Vice and Virtue by Mackenzi Lee — Are we shocked? I don't think so. For those of you who have been following Bookmark Your Thoughts for a while now, you'll know that I was and still am OBSESSED with this novel. I read in one day, sat down and contemplated how beautiful it was, then picked it up again and reread it the next day. THE LOVE I HAVE FOR THIS NOVEL IS UNREAL!
CALM IT DOWN!
|| A book that got your heart racing ||
Visions by Kelley Armstrong — By the FIRST chapter, my heart was racing … and I thought the first book gave me the jumps! Not only does Armstrong's writing make you feel like you're their, but you FEEL the anxiousness and the tense nature that the characters feel. And there were SO MANY MOMENTS were this happened! It was great, but I definitely read THIS one during the day ha-ha!
SECOND BEST
|| A sequel you read faster than the first ||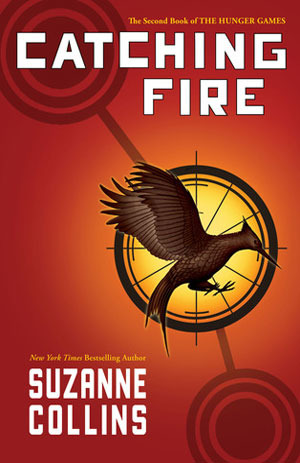 Catching Fire by Suzanne Collins — I FEEL like I'm the ONLY person who preferred the second book in this trilogy. But as much as the games were interesting to read in the first novel, I REALLY enjoyed learning about the other districts in the second and more about the revolts happening. The story and world building in the second book is spectacular.
BOOKS ON FIRE!
|| A series you read straight through ||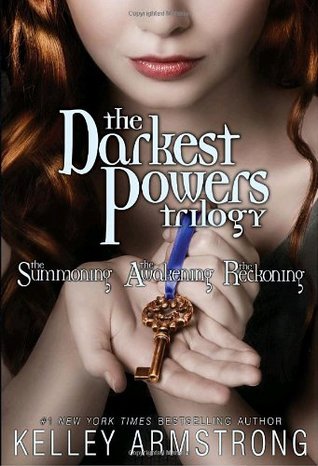 The Darkest Powers trilogy by Kelley Armstrong — Another Armstrong novel / series. The first time I read this was in high school. I was at Shoppers Drug Mart and thought it looked awesome. So after I went home and read the first book in one sitting, I walked to the store and bought the second … then did the same thing with the third. So three books in three days. Even when I reread this series, I just read straight on through. I'm glad that even over a decade later, I still love this series!
MIDNIGHT MADNESS
|| A book that kept you up late ||
Omens by Kelley Armstrong — I know … REALLY representing Armstrong in this post ha-ha! Honestly, I tend to have a REALLY hard time putting down her books … she has a knack for that in her writing. But this book was just IMPOSSIBLE to stop reading. Every time a chapter ended, I had to learn more about the mysteries of Cainsville! Depending on how my reading goes this year, I may try to reread these!
The Nominees
Tea and Turned Pages | Stephanie's Novel Fiction | Feed The Crime | The Bibliophagist | BacchusVines