Hello beautiful people!
As mentioned last week, the Top 5 Wednesdays are on a hiatus for the summer … so I though I would start doing WWW Wednesday and Down the TBR Hole posts! I'm REALLY hoping these Down the TBR Hole posts will clean up my TBR pile … it's getting out of hand!!
This was created by Lia @ Lost in a Story — she has a new blog though called Sunflowers and Wonder!
The Rules
Go to your Goodreads to-read shelf
Order on ascending date added.
Take the first 5 (or 10 if you're feeling adventurous) books.
Read the synopses of the books.
Decide: keep it or should it go?
Keep track of where you left off so you can pick up there next week!
I don't plan to do this every week, but we shall see. Also, I'm going to start with 5 or 6 as going through 10+ books seems rather daunting ha-ha!
Book #1 | 1984 by George Orwell
Date Added: January 18, 2015
1984 is a dystopian science fiction novel focusing primarily on the downfall of government control (totalitarianism in this case) and the need for freedom.
I'm always saying I want to read more Orwell, since I love his essays and Animal Farm … but I never get around to this. Luckily a friend let me borrow the novel … but a while ago … so I have MORE of an excuse to not only read it but sooner rather than later. AND the ratings are great for this novel.
Verdict: KEEP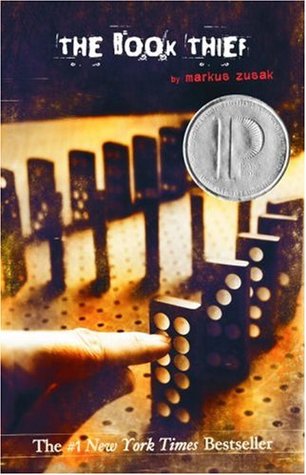 Date Added: January 18, 2015
An award winning historical fiction novel, The Book Thief follows a young girl's journey during WWII. Not only is this book about literature, but it's about seeing how there are more complexities to the atrocities of WWII than "Germans = bad" … it's just not that black and white, folks.
Honestly, a HUGE part of me wants to read this … but every time I pick it up, I just … can't? I'm going to be ONE OF THOSE and watch the movie … #sorrynotsorry
Verdict: GO
Date Added: January 18, 2015
Dickens' A Christmas Carol is a classic Christmas story about the true meaning of the Christmas spirit — giving thanks, loving one another, and kindness. A continually popular story, Dickens' novel continues to be retold through multiple entertainment formats.
I'm one of those weirdos who actually likes Dickens' writing. So I'm DETERMINED to read this … THIS CHRISTMAS!
Verdict: KEEP
Date Added: January 18, 2015
Alice Walker's The Color Purple is an incredibly popular classic novel, discussing true horrors in the lives of two sisters. Misogyny, repressed sexuality, colonialism, missionary endeavors, racism, domestic violence and poverty are some of the many topics discussed in this novel.
I added this when I was doing women's studies in an English Literature course. But after reading SO many beautiful yet horrific novels on this topic, I had to step back. Maybe one day I'll pick this up, but not today.
Verdict: GO
Date Added: January 18, 2015
An ordered Canadian classic, Anne of Green Gables follows the hilarious adventures of orphan Anne Shirley … an avid dreamer and progressive young girl. Moving in with her new adoptive family, Anne learns what life's like outside of the orphanage and the beauty behind what a true family is.
My mom and I used to watch the Megan Follows TV movie adaptation when I was little … I wanted to be Anne's best friend. Now that I finally have the entire special collector's edition (thank you, vintage stores), I plan to actually READ her adventures.
Verdict: KEEP
Books Removed
2 out of 5 books removed
Not too bad for my first Down the TBR Hole post. For next time, I'm going to attempt 10 books rather than 5 … I just didn't feel like thinking too much for this round ha-ha!