Hello beautiful people!
After seeing that my TBR list on Goodreads is over the 600 books mark … I've decided I'm DEFINITELY going to attempt to do this every Friday. IT NEEDS TO SHORTEN!!
Last week, I posted little blurbs about them and why I wanted to keep or not keep them. Due to my impatience, I'm just going to post a snippet of the synopsis with a short reason why I kept or removed it afterwards.
This was created by Lia @ Lost in a Story — she has a new blog though called Sunflowers and Wonder!
The Rules
Go to your Goodreads to-read shelf
Order on ascending date added.
Take the first 5 (or 10 if you're feeling adventurous) books.
Read the synopses of the books.
Decide: keep it or should it go?
Keep track of where you left off so you can pick up there next week!
I don't plan to do this every week, but we shall see. Also, I'm going to start with 5 or 6 as going through 10+ books seems rather daunting ha-ha!
Date Added: January 18, 2015
Synopsis: In 1815 Edmond Dantès, a young and successful merchant sailor who has just recently been granted the succession of his erstwhile captain Leclère, returns to Marseille to marry his Catalan fiancée Mercédès. Thrown in prison for a crime he has not committed, Edmond Dantès is confined to the grim fortress of If. There he learns of a great hoard of treasure hidden on the Isle of Monte Cristo and he becomes determined not only to escape, but also to unearth the treasure and use it to plot the destruction of the three men responsible for his incarceration.
Brief Thoughts: During undergrad, I read A LOT of classical novels, and this was one of the few I didn't get to. But now? I just don't have the patience for a long a** book like this!
Verdict: GO
Date Added: January 18, 2015
Synopsis: The last novel Ernest Hemingway saw published, The Old Man and the Sea has proved itself to be one of the enduring works of American fiction. It is the story of an old Cuban fisherman and his supreme ordeal: a relentless, agonizing battle with a giant marlin far out in the Gulf Stream. Using the simple, powerful language of a fable, Hemingway takes the timeless themes of courage in the face of defeat and personal triumph won from loss and transforms them into a magnificent twentieth-century classic.
Brief Thoughts: Again, undergrad introduced me to Hemingway and I fell in love with his writing (which SUCKS since I found out later he's apparently racist and homophobic … yes, yes … the TIMES … but I hate that excuse … UGH!). However, so many of my friends who know me well have said NOT to read this … apparently, it doesn't reflect how great his writing can be. So due to that (and not because he's a *insert bad word*), I'm dropping it. I'll stick with the books I already love and his short stories.
Verdict: GO
Date Added: January 18, 2015
Synopsis: The first part of J.R.R. Tolkien's epic adventure THE LORD OF THE RINGS
In a sleepy village in the Shire, a young hobbit is entrusted with an immense task. He must make a perilous journey across Middle-earth to the Cracks of Doom, there to destroy the Ruling Ring of Power – the only thing that prevents the Dark Lord's evil dominion.
Thus begins J.R.R. Tolkien's classic tale, which continues in The Two Towers and The Return of the King.
Brief Thoughts: For YEARS, I've been determined to read this … and I don't. Soooooo … I'm attempting to find an audiobook to read-a-long with … because I want to so bad! Thus … it stays … for now.
Verdict: KEEP
Book #9 | Dracula by Bram Stoker
Date Added: January 18, 2015
Synopsis: This book was converted from its physical edition to the digital format by a community of volunteers. You may find it for free on the web. Purchase of the Kindle edition includes wireless delivery.
The aristocratic vampire that haunts the Transylvanian countryside has captivated readers' imaginations since it was first published in 1897. Hindle asserts that Dracula depicts an embattled man's struggle to recover his "deepest sense of himself as a man", making it the "ultimate terror myth".
Brief Thoughts: I forget HOW it happened, but Alex @ the paperback piano and I had mentioned how we KEEP meaning to read this but don't. So we decided we're going to buddy read it this October … YAY!
Verdict: KEEP
Date Added: January 18, 2015
Synopsis: "The Adventures of Sherlock Holmes" is a collection of twelve detective stories of Sir Arthur Conan Doyle's most famous literary creation, Sherlock Holmes. Contained within this collection are the following tales: A Scandal in Bohemia, The Red-headed League, A Case of Identity, The Boscombe Valley Mystery, The Five Orange Pips, The Man with the Twisted Lip, The Adventure of the Blue Carbuncle, The Adventure of the Speckled Band, The Adventure of the Engineer's Thumb, The Adventure of the Noble Bachelor, The Adventure of the Beryl Coronet, and The Adventure of the Copper Beeches.
Brief Thoughts: I don't know how book #3 was put here before book #2 … but whatever. Either way, I'm DETERMINED to read all of these books! I already read book #1 for a school course and my friend bought me the COMPLETE collection … I mean the novels and stories and behind the works collection … so it's happening.
Verdict: KEEP
Book #11 | Treasure Island by Robert Louis Stevenson
Date Added: January 18, 2015
Synopsis: Peg-legged pirates, colorful parrots, and plundered riches – they're all here in Robert Louis Stevenson's original seafaring adventure.
When young Jim Hawkins decides to follow a map to buried treasure, he must befriend or outsmart memorable characters such as pirate Long John Silver, captain Billy Bones, and island man Ben Gunn. Mutinous plans, mysterious deaths, and a tangle of double crosses keep Jim guessing all the way to the prize.
Inspired by real-life seafarers, Stevenson captures the adventurous spirit of the times and the imagination of readers, young and old alike.
Brief Thoughts: I loved the movie adaptations of this as a kid, so I wanted to read the novel. And as MUCH as I want to love this … I'm BORED! I think I'm going to one day listen to the audiobook version but as of now, it's a no-go.
Verdict: GO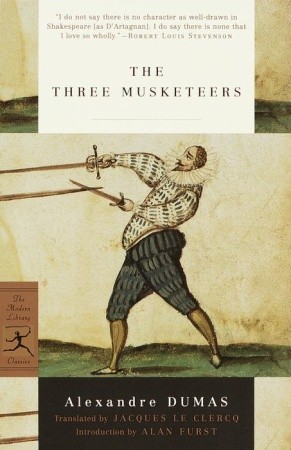 Date Added: January 18, 2015
Synopsis: Alexandre Dumas's most famous tale— and possibly the most famous historical novel of all time— in a handsome hardcover volume.
This swashbuckling epic of chivalry, honor, and derring-do, set in France during the 1620s, is richly populated with romantic heroes, unattainable heroines, kings, queens, cavaliers, and criminals in a whirl of adventure, espionage, conspiracy, murder, vengeance, love, scandal, and suspense […] With a plot that delivers stolen diamonds, masked balls, purloined letters, and, of course, great bouts of swordplay, The Three Musketeers is eternally entertaining.
Brief Thoughts: I'm pretty much obsessed with most adaptations of The Three Musketeers and have always planned to read this … I honestly forgot about it. So it remains!
Verdict: KEEP
Date Added: January 18, 2015
Synopsis: For almost two centuries, the stories of magic and myth gathered by the Brothers Grimm have been part of the way children — and adults — learn about the vagaries of the real world.
Cinderella, Rapunzel, Snow-White, Hänsel and Gretel, Little Red-Cap (a.k.a. Little Red Riding Hood), and Briar-Rose (a.k.a. Sleeping Beauty) are only a few of more than 200 enchanting characters included here.
Lyrically translated and beautifully illustrated, the tales are presented just as Jacob and Wilhelm Grimm originally set them down: bold, primal, just frightening enough, and endlessly engaging.
Brief Thoughts: Technically, I've already read a BUNCH of the Grimm stories for a Children's Literature course. But I really want to be able to say I've read them all … I also just love how dark they are … yes, I'm a weirdo like that.
Verdict: KEEP
Book #14 | Oliver Twist by Charles Dickens
Date Added: January 18, 2015
Synopsis: A gripping portrayal of London's dark criminal underbelly, published in Penguin Classics with an introduction by Philip Horne.
The story of Oliver Twist – orphaned, and set upon by evil and adversity from his first breath – shocked readers when it was published. After running away from the workhouse and pompous beadle Mr Bumble, Oliver finds himself lured into a den of thieves peopled by vivid and memorable characters – the Artful Dodger, vicious burglar Bill Sikes, his dog Bull's Eye, and prostitute Nancy, all watched over by cunning master-thief Fagin […]
Brief Thoughts: As much as I love this story and Dickens, I have absolutely NO desire to read this book.
Verdict: GO
Date Added: January 18, 2015
Synopsis: Strange Case of Dr Jekyll and Mr Hyde is the original title of a novella written by the famous Scottish author Robert Louis Stevenson that was first published in 1886. The work is commonly known today as The Strange Case of Dr Jekyll and Mr Hyde, Dr Jekyll and Mr Hyde, or simply Jekyll & Hyde. It is about a London lawyer named John Gabriel Utterson who investigates strange occurrences between his old friend, Dr Henry Jekyll, and the evil Edward Hyde.
Brief Thoughts: I TECHNICALLY read this in undergrad … but I don't really remember reading it? I remember the story, but I think I more skim read it and analyzed it since my course load was a mess. I thought I would one day return to it, especially since I was in the musical adaptation. But I just don't have that desire to read it anymore.
Verdict: GO
Books Removed in this Post: 5 / 10
Total Books Removed: 7 / 15