Hello beautiful people!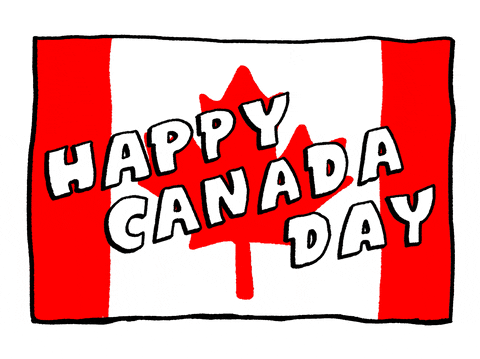 Yes, yes … I'm a book loving Canadian and today is CANADA DAY!! I'm planning to eat, drink, play games and watch fireworks … it's gonna be a blast! I'm hosting this year … which is WHY my Bullet Journal post is late. You can blame Canada for having it's special day on the first of the month he-he!
I hope you all enjoy it!
Inspiration
MY OWN HEAD!! Okay, basically I just started randomly drawing and then this happened ha-ha! I've also COMPLETELY re-organized my Bullet Journal Pinterest board. It's just my personal account (not related to Bookmark Your Thoughts) but please feel free to see where I find a lot of my inspiration!
Resources
The colours I used specifically for this set up are 020 and 451. For the Tombow Mono Drawing Pens, I used 01 and 03; the 01 pen is the best little small details such as the planets, stars and other minor details.
Changes & additional notes
I decided to go back to having a Habit Tracker page rather than on my weekly spreads. I found it just took FOREVER to finish the weekly layouts this way. We shall see how this goes.
Other than that and changing the weekly spread layouts a bit, there aren't any other major changes.
I didn't filter or edit the photos at all … so hopefully they look okay!
July 2019 Layout
To make the images larger, right click and select open in new tab.
July Title Page
July Monthly Calendar
July Blog Tracker & Habit Tracker
July Budget & Expense Tracker
July Weekly Spread Week 27
July Weekly Spread Week 28
July Weekly Spread Week 29
July Weekly Spread Week 30
July Weekly Spread Week 31
That's a wrap! I'm not as happy with the weekly spreads, but the rest seems pretty good! I hope you all have a lovely day and a fantastic July!