Hello beautiful people!
Thank you Hamad @ The book prescription for tagging me in the Get to Know YA Book Tag! I don't know if this is supposed to be "YA" specifically or if this is like "ya = you" … so I guess I'll just do whatever ha-ha!
I just recently discovered Hamad's blog and it's fantastic, especially since Hamad's a medical student and named the blog after this … very witty and smart! So make sure to visit Hamad's site!
The Creator and the Questions
Honestly, I've looked EVERYWHERE for the original blogger and can't find anything. I'm fairly certain it's a BookTuber but the link I found didn't work. If you happen to know who it is, please let me know so I can give them credit!
Favourite book of all time
Favourite book five years ago
Favourite duology / trilogy / series
Last book you read
Last book of poetry you read
What book most influenced your life?
Book that made you ugly cry
Book that made you laugh
Character you'd like to be for the day
Book so good you dreamt about it
Book you DNFd
What book are you most excited to read
Favourite book of all time
The Outsiders by S.E. Hinton — I thought I would say a book from the Harry Potter series, but I can't choose between them. Hinton's novel was one of the first "contemporary / realistic fiction" novels I read, which was a BIG change from all the fantasy and science fiction novels I would read. I love how Hinton's story introduced me to another genre, showing the beauty and magic of this story and the characters in it.
Favourite book five years ago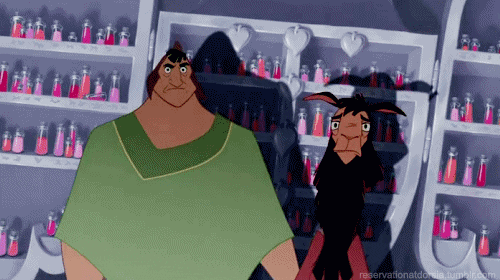 Oh gosh … I can BARELY remember what I ate yesterday, let alone which was my favourite book 5 YEARS AGO! I'm going to assume it's the same as my all-time favourite.
Favourite duology / trilogy / series
Harry Potter by J.K. Rowling — I honestly don't think this answer's ever going to change. I love Rowling's magical world and nothing seems to compare to its awesomeness!
Last book you read
Prince Charming by Rachel Hawkins — This is the last book I read and finished for a challenge I'm doing this month. It's a very cheesy and light romance novel, which I was hoping for so I'm happy with the result of this story! I'm actually about to read the sequel to the story, Her Royal Highness!
Last book of poetry you read
Cocktails with a Dead Man by Joe Albanese — This was a request from an author, which I'm very glad I said yes to. It was such a wonderful read, making me hope that Albanese will write more poetry in the future.
What book most influenced your life?
100 Days of Sunlight by Abbie Emmons — Thank gosh for NetGalley, for I may have never discovered this beautiful gem. This book is such an inspiration, showing that even when life seems to be against you, you are capable of more than you know. Finding joy in the big and small things is what makes life grand and precious.
Book that made you ugly cry
Five Feet Apart by Rachael Lippincott — This book ruined me … I was in absolute tears throughout the entire novel. Part of it's because it's a book about people suffering through a fatal disease, finding the beauty in life and the time they have left. The other is that it reminded me of a YouTuber who also had said disease, who passed away last year after a surgery complication. She actually helped with this novel. She had such a beautiful and kind soul, someone who deserved the world and more.
Book that made you laugh
Red, White & Royal Blue by Casey McQuiston — As emotional as this book could get at points, it was also HILARIOUS! Reading from Alex's point of view was a roller-coaster ride of laughter and giggle fits. I actually had to quiet down because I was laughing so hard at night I was nervous I would wake up my neighbours.
Character you'd like to be for the day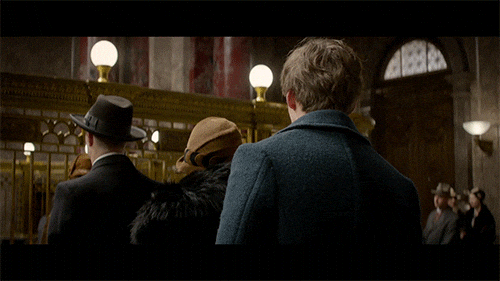 Newt Scamander — I LOVE HIM SO MUCH! He's such a gentle soul who just truly cares for magical creatures and being a kind person. I absolutely love how much he cares for creatures and has little to no fear getting up close and personal with them. Gotta love all them Hufflepuffs!
Book so good you dreamt about it
Sky in the Deep by Adrienne Young — I FELL IN LOVE WITH THIS BOOK! I honestly thought the story was so captivating and the characters intriguing … I can't wait for Young's next novel. Though I wish there was more world building in the novel, I still really enjoyed it!
Book you DNFd
From Twinkle, with Love by Sandhya Menon — I don't DNF too many novels, but this one I just couldn't get into … I wish I could've but I just didn't care for the main character whatsoever. Oh well, I still plan to try other books by this novel!
What book are you most excited to read
The Infinite Noise by Lauren Shippen — I was accepting to have an ARC via NetGalley … AND I'M SO EXCITED!! I honestly can't wait to get my hands on this and start reading! I'm hoping I'll be able to read it later this or next month, but I'm sure I'm going to love it!
The Nominees
Literature and Sunshine | Mariaku Reads | Forever and Everly | the book blog life | Ally Writes Things