Hello beautiful people!
Meghan @ Meghan's Whimsical Explorations & Reviews posted The Ultimate Game of Thrones Book Tag back in May, and it was just REALLY good. Mind you, I only got to season 5 and then skimmed season 8 … but you can still do this tag without fully knowing the GoT world.
Makes sure to check out Meghan's post and her blog! She's a wonderful human being and I really enjoy her review!!
The Rules
Mention the creator, The Orang-utan Librarian.
Answer all the questions.
Tag people and keep it going!
Note: All images belong to LiquidSoulDesign.
Part One. Book Questions
"WE DO NOT SOW"
|| A book you would not be willing to invest in ||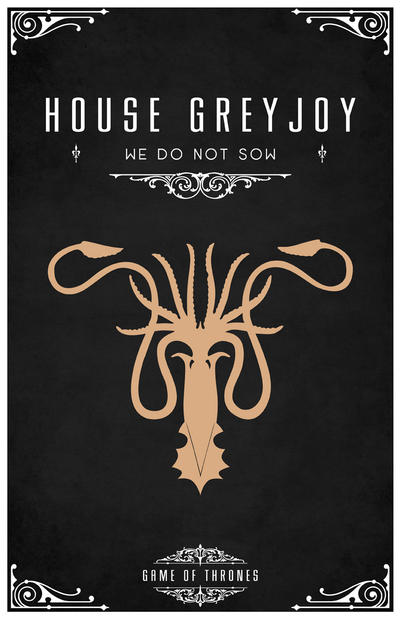 War and Peace by Leo Tolstoy — I've always wanted to give this book a chance, but it's not gonna happen. It's SO LONG!!
"FIRE AND BLOOD"
|| A book that produced strong emotions in you ||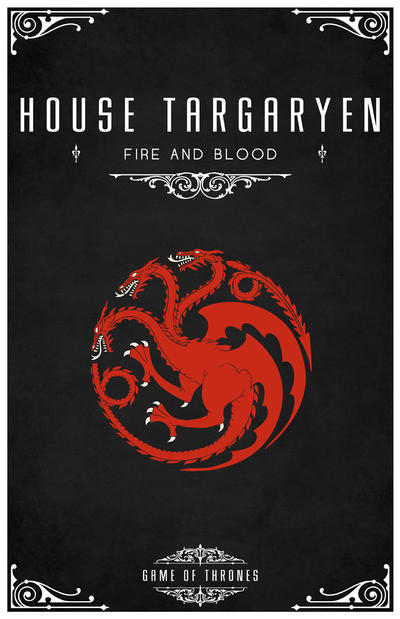 If I'm Being Honest by Emily Wibberley & Austin Siegemund-Broka — This novel was fantastic … I've been constantly thinking about it since I finished it. The character development, the acceptance, the beautiful unfolding story … it was all just wonderful!
"WINTER IS COMING"
|| Your favourite winter read ||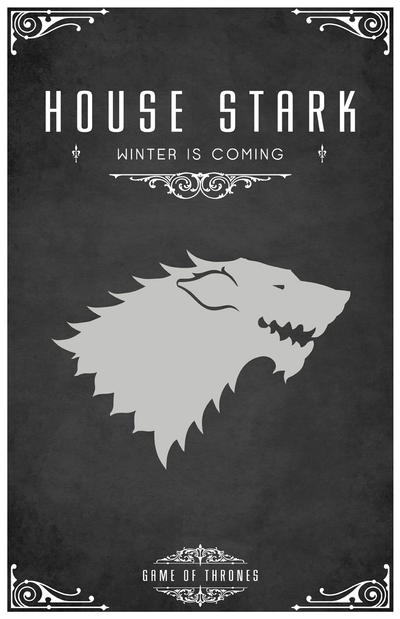 Harry Potter by J.K. Rowling — Even though I read these in the summer originally, they give off a nice winter vibe for some reason … maybe because the Christmas and winter portions always seem so magical (no pun intended).
"FAMILY. DUTY. HONOUR"
|| A book about strong family ties ||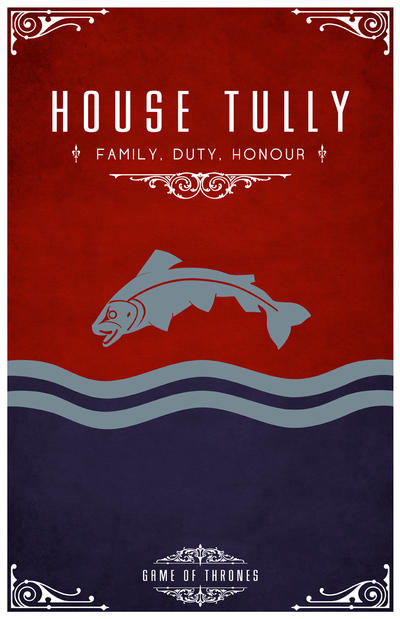 Wonder by R.J. Palacio — The Pullman family is wonderful! They're loving, caring, understanding and protect one another. They may have their issues, but they always end up making up in the end.
"GROWING STRONG"
|| A book you had low expectations of but that grew on you ||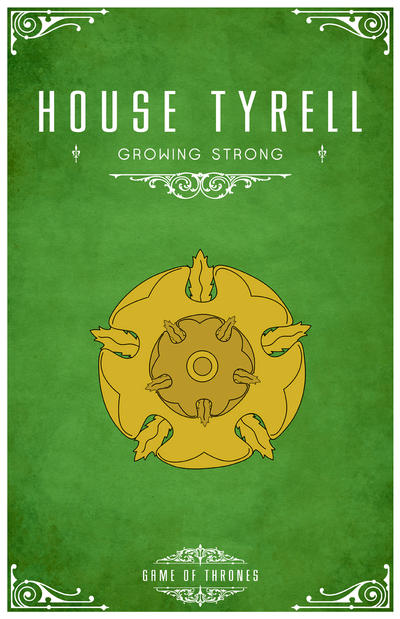 Anna and the French Kiss series by Stephanie Perkins — I remember a few of you recommended this to me when I asked for a good romance novel/series. Honestly, I was still SO picky about romance and coming of age novels … so I went in with minimum to low expectation. Luckily I gave it a shot because the series ended up being really enjoyable.
"OURS IS THE FURY"
|| A book that made you furious ||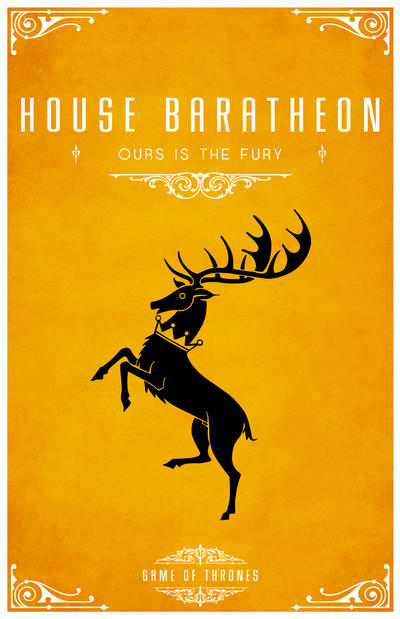 Harry Potter and the Cursed Child by J.K. Rowling — I was so disappointed in this book … there are a SMALL number of things I liked but it felt so … ugh.
"UNBOWED. UNBENT. UNBROKEN"
|| A book you have unwavering devotion to ||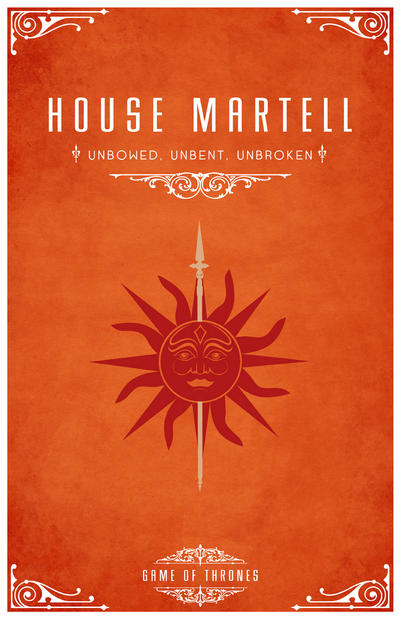 Sky in the Deep by Adrienne Young — There are a LOT of mixed reviews and feelings about this novel, but I loved it! Honestly, I think it's such a great novel and I can't wait for Young's next novel. I want to re-read it later this or next year once I catch up on a few other books. Thank you Adrienne Young!
"A LANNISTER ALWAYS PAYS HIS DEBTS"
|| A book you feel indebted to ||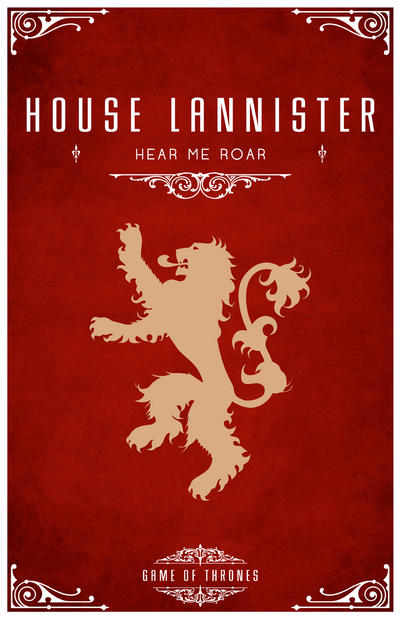 The Outsiders by S.E. Hinton — I relate to Ponyboy so much in this novel … digging the smaller beauties in life, having a hard time relating to others where I grew up, thinking with my emotions … it was great to read a book with a main character who wasn't just this macho and put together tough person. Reading from Ponyboy's perspective made me feel more welcomed, that there's nothing wrong with my personality and more sensitive nature.
Part Two. Fan Theories
Well I already know the ending, so I'm going to put my answers BEFORE I saw the ending.
WHO DO YOU WANT TO WIN GAME OF THRONES?
I swear, I'm the ONE person who wanted Sansa Stark to win for the North. Funny enough, I used to hate her character. However, her character growth has been amazing and I truly think she will be an epic queen.
As much as I want Jon to win because he's fairly righteous and has good morals, I think it would be neat to see Dany win. If there was going to be one or two more seasons, we could see her development … especially since she seems fairly power hungry as of late.
WHO DO YOU THINK WILL MAKE IT TO THE END AND WHO DO YOU THINK WILL DIE?
Again … this is based off of my thoughts BEFORE the show ended
The "will live" list: the remaining Stark's, Tyrion and Jamie Lannister, Brienne of Tarth, Bronn, Podrick, Stannis, Daenerys, Missandei,
The "will perish" list: Cersei Lannister, Jorah, Lord Varys, the Greyjoy siblings, Davos, Grey Worm, the Hound
There's definitely more people but it's too long of a list … and I ended up realizing I was right for some and wrong for others …
Part Three. My Game of Thrones
WOULD YOU WIN OR DIE?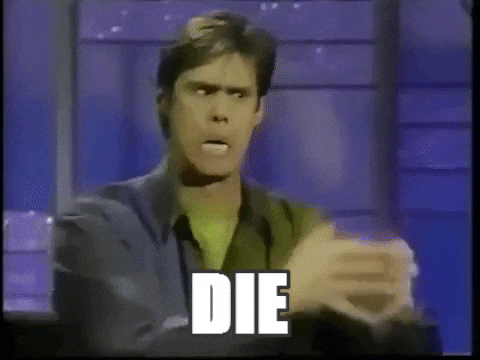 Oh come on … I would die in an instant! Maybe I would live if I wasn't wanting to "win the throne" (because really … I wouldn't want it) … but I would definitely die. I would need some kind of epic luck to still be living. And I bet it wouldn't even be war!! I probably would die by some plant or food or falling off a cliff …
WHAT HOUSE ARE YOU?
I got the same as Meghan!
HOUSE MARTEL
You are charming and clever. You are also as close to progressive as Westeros gets, believing in such strange concepts as women inheriting property and children having the right to not be tortured for their parents' mistakes. Really, you have everything going for you except for the grudge-holding and the cockiness – for the gods' sake, take the time out of your day to stab your opponent twice, OK? I don't care how dead he looks.
The Nominees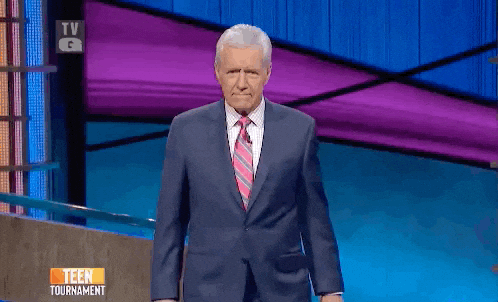 This has been circling a lot, so I'm not tagging anyone this time around. I'm just going to say I TAG YOU ALL!