Hello beautiful people!
Sha and Mandy @ Book Princess Reviews tagged me in this LOVELY tag … and I HAD to do it! I'm kind of obsessed with doing "who would you be" quizzes and seeing how accurate they are. These two lovely ladies are just WONDERFUL and KIND souls with a FANTASTIC blog … so please give them some love!
Side note #1: I haven't read all of the series mentioned below and I still had fun with it, so you will too, I'm sure!
The Rules
Take all the quizzes down below and record your answers somehow. Loretta decided to just copy the text from each quiz and paste it into her post, but screenshots work too! Whatever floats your goat (Yes goat. I SAID WHAT I SAID) — Jenna's note: OH MY GOSH, I CAN'T EVEN! But yes, I did the same as Loretta.
NO CHEATING. You get one shot to take each quiz my friends. Loretta's watching you. ∗Suspicious squinty eyes∗
Use this post to give credit to the creator Loretta @ The Laughing Listener or tag her on twitter @LaughnListener so she can see everyone's answers!!
Tag some friends to spread the fun!
Note: Images were taken from Loretta's post
|| WHO AM I: Kilorn ||
"Did you forget about Kilorn? Well you shouldn't have! He may not be the center of attention but he has stuck by Mare since day one and didn't even hesitate to join the Scarlet Guard. Just like Kilorn, your loyalty and bravery are your most admirable qualities. Rise, Red as the Dawn!"
I've read this series … I loved it at first, then felt meh, then loved it again … but that last book … blah. Still finished it though … kinda … I skim read it … THAT COUNTS! Kilorn was actually one of my favourites (besides Shade, of course) so I'm happy with this result!
|| WHO AM I: Jem Carstairs & Alec Lightwood! ||
"You're selfless yet guarded, protective and romantic. You value those around you more than yourself, and sometimes you need to be reminded to take a moment for yourself! You're the friend that everyone loves to have around, even if you doubt it sometimes."
So I LOVE Alex but I don't know much about Jem … I never read that part of the series. But anyways … this makes me feel … uncomfortable? I don't think I'm that selfless to be frank ha-ha! But I do hope people like having me around! I'm also not the MOST romantic person ever, but I think I can be! Protective and guarded? I'm working on that ha-ha!
|| WHO AM I: Dorian and Nesryn ||
"Shockingly, you're an overwhelmingly sarcastic bookworm! You try to look on the brighter side of things, but your snarky sense of humor hides depths of concern. You're probably the most responsible of your friends, as they know they can always count on you."
I haven't read this series, but I'm told CONSTANTLY that I am … in fact … rather sarcastic … who knew? I do like to try and look on the brighter side of things — ONE LIFE, PEEPS! And I also do use humour to hide my true feelings … it's a GREAT coping mechanism. I wouldn't say I'm the most RESPONSIBLE … but I do think I'm the most ORGANIZED ha-ha!
** If you haven't read ACOTAR, this can be hard since one question asks you to choose a character from them … which I haven't read ACOTAR so I did another quiz to help me choose one lol!! I got Feyre.
|| WHO AM I: Gale Hawthorne ||
"A dear, dear friend you're a big part in your loved ones' lives. You're loyal and dependable and always know what to say to make people feel better. You fear being left behind, but there's no need as your loved ones care for you more than you know. Especially thanks to that lovely face of yours."
I loved this book series when it first came out … and honestly, I think I would still enjoy it. For the most part, I like Gale's character so I'm happy with this — though I'm shocked I didn't get Peeta … I tend to get him every time I take a Hunger Game quiz ha-ha!
|| WHO AM I: Neville Longbottom ||
"You're awkward and clumsy and hate being the center of attention. But you're brave and big-hearted and people can always trust you to help them out in a bad situation."
Ah yes … Harry Potter for life! I will ALWAYS love this series! Being deemed similar to Neville is, like, the BIGGEST compliment ever! He's such a sweetheart, someone I constantly strive to be like!
|| WHO AM I: Lucien ||
"Your soft heart, sharp tongue, and cynical nature bring laughter and fiery wit to every conversation. But that bravado simply hides the broken pieces of your soul, leftover from your family's betrayal. You'll need to figure out how to put yourself back together, and stiffen your backbone, in time to save yourself and your friends."
Another series I haven't read … well … my parents are the best … so no family betrayal ha-ha! And I'm definitely not broken! Sure, I have my insecurities, but I'm a well rounded individual! I do need to get a better backbone though … he-he.
|| WHO AM I: Ronan Lynch ||
"You are extremely passionate, with your emotions always ranging from one extreme to the next. Although blunt most of the time, you have a tendency of keeping secrets from those close to you. You keep up a facade of toughness and badassary, but you are actually a huge softie on the inside."
So I've read book one and "some" of book two. As intriguing as the story was, I couldn't get into the writing style *sorry*. But I DO remember loving Ronan's character! I do tend to jump from emotion to emotion ha-ha! Secrets??? Well, it depends. Pft … I don't act tough at all … I'm a softie on the inside and the outside ha-ha!
|| WHO AM I: Victoria ||
"Yeah, no one better cross you. Mess with you and it's a death sentence. You're not one to play games and are willing to do whatever it takes to reach your goals — no matter how bloody it can get. But life doesn't always have to be filled with hate! Just blood. Lots of blood."
LMFAO! This is hilarious!! Even though she's a villain, she's such a badass … and I am NO WHERE NEAR THAT LEVEL OF BEING A BADASS! I'm such a pushover ha-ha! Actually no, I'm getting MUCH better at that. Play games like with feelings or board games? Because I totally do the latter, but I feel as though I'm pretty good at not playing emotional games … I don't like when people do that to me, so why would I do that to someone? And all the blood?? Nope nope nope … I'm good. Well, not all the quizzes can be accurate ha-ha! I definitely feel more like a Jess.
|| WHO AM I: Taryn ||
"People may think you're shy but you have secrets of your own. You have your own desires and will go after them, no matter what it takes."
I haven't read this, but I'm planning to soon, especially since I discovered it has the Fae in it … which I love! I don't know this character by this description at all … is this a good thing, peeps?
|| WHO AM I: Kai ||
"After the death of his mother and father Kai becomes Emperor at a very young age. He is kind and cares deeply for his people and country. Other world leaders believe he is too young to lead and try to pressure him into doing what they want. He always chooses what is right for his people even if he must sacrifice his own happiness."
Alas, another series I haven't read. But from this description, Kai seems really nice! So I like that.
The Nominees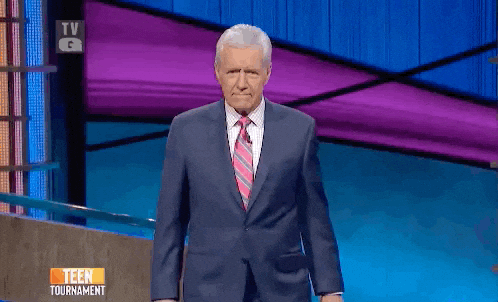 I honestly don't know who likes doing these kinds of quizzes, so I'm gonna just tag you all he-he.