Hello beautiful people!
Thank you so much Caitlin @ Caitlin Althea for nominating me for The Liebster Award! You're such a sweetheart! Honestly, please go visit Caitlin's blog. She's an incredibly lovely human with a wealth of knowledge regarding books and other bookish things!
And I just gotta say … nomination number eight?! You guys are such beautiful people! Thank you so much!
The Rules
↠ Acknowledge the blog that nominated you and display the award
↠ Answer the 11 questions that the blogger gave you
↠ Give 11 random facts about yourself
↠ Nominate 11 blogs and notify them of their nomination
↠ Give these blogs 11 questions to answer
One. Explain your rating system
My rating system's pretty straightforward, which you can find on my book review policy:
☆☆☆☆☆ – I absolutely adored this book! It has permanently left a piece of it with me!

☆☆☆☆ – I really enjoyed this book and highly recommend it for anyone's TBR list!

☆☆☆ – I enjoyed the book yet there was something lacking in the novel or some sort of flaw.

☆☆ – I finished the book but it was not my cup of tea.

☆ – I did not enjoy this book whatsoever.
Two. Which books do you need to reread?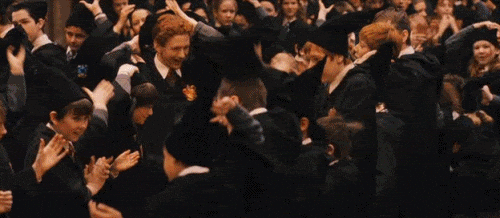 Oh man … the number one book series I need to re-read is J.K. Rowling's Harry Potter series (only the original seven). I actually plan to FINALLY do this January of 2020. I might start December if I've finished enough of the other books I've been meaning to get done … but we will see.

Three. Favourite place you've ever traveled to?
Honestly, I haven't traveled too much yet. My mom and I are planning to go to Italy, my old roommate and I are planning Iceland, and my close friend from work and I are hoping to go to Prince Edward Island summer of 2020. So travel plans ARE in the making. As much as I loved Mexico and Florida and such … my favourite place to this day is the Muskoka's — it's a cottage country in Ontario. I actually never knew how many stars were in the sky until I went up to Parry Sound … it's basically seeing magic in real life.
Four. Who are some of your blogging inspirations?
Okay … I have A LOT of blogging inspirations … like, a lot. You people are how I became the blogger I am today, to be frank. But there are definitely some bloggers that I take a lot of inspiration from based off of their layout styles and aesthetics. This is NOT a complete list but some people are:
↠ Zuky @ BookBum
↠ Marija @ Inside My Library Mind
↠ Alex @ Whimsy Pages
↠ Sofii @ A Book. A Thought.
↠ Milana @ A Couple of Reads
↠ Kelly @ Another Book in the Wall
↠ Tiffany @ Read by Tiffany
And honestly, this list doesn't even come CLOSE to representing everyone.
Five. What's your favourite character name?
Oh, this one was so easy … LYRA. I LOVE the name Lyra … I would love to name my child Lyra (though I don't think I will have them to be frank ha-ha). When I played online games more, I would always pick this name. There's something just … ugh. I love the name. Probably the constellation element. Oh! Her name is from Pullman's His Dark Materials trilogy.
Six. What's your biggest blogging insecurity?
Probably the constant wondering if people actually enjoy my reviews and if my blog. As someone who isn't a big blogger (well, not in my opinion), I always wonder if my stuff is ENOUGH. But I've gotten a lot better at realizing I can only do so much and this is for fun.
Seven. What genre do you want to read more of?
I REALLY want to read more Urban Fantasy and Historical Literature … but I find I compare everything to other books I've read and nothing ends up meeting my expectations …
Eight. Biggest regret in life?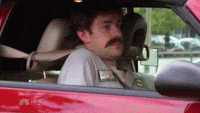 Oh boy … this is a DEEP QUESTION! Um … I don't know if I want to get this personal ha-ha! A few of my biggest regrets are REALLY sensitive topics, so I'm going to leave this blank … sorry!
Nine. Why do you cry because of a book?
I don't know if everyone DOES cry because of books … but I do! The better question for me is why I DON'T cry from books. Honestly, I just FEEL so much for characters and such … it doesn't take much for me to start getting all choked up.
Ten. What's your dream job?
I love my job, don't get me wrong. But the dream job? I'd love to be a full-time blogger and yoga instructor, who also works at a cute little book + cafe store.
Eleven. Give your opinion on each generic blog post (reviews, tags/awards, discussions, recommendations, lists, TBRs and wrap-ups)
Reviews ↠ One of my top two things that I love to read and write … which I would hope since that's the main premise of this blog ha-ha!
Tags/Awards ↠ The second of the top two things that I love to read and write. I love getting to know people through tags, and I love finding new books to read THROUGH tags!
Discussions ↠ I don't really like writing these, but I love reading them! I've learned a LOT from discussion posts that many of you have published, such as self-hosting and how to utilize tags/categories.
Recommendations ↠ I really like these!! I love when people do themed based ones as well! But I don't like writing them ha-ha!
Lists ↠ I don't really know many list posts to be frank.
TBRs ↠ I'm not really a fan of writing these, since I change my mind a lot. I don't mind reading other peoples' posts, but only if they're brief.
Wrap Ups ↠ I enjoy wrap ups, especially when people talk about their life as well.
11 Random Facts About Me
Apparently, this is a new things that's been added or I always forgot to add it in the past. And APPARENTLY I listed it as a rule last time but didn't do this … my bad. I feel like you guys already know a lot about me, but here we go:
↠ I'm 5'4, which is AVERAGE yet I'm still told I'm LITTLE …
↠ I love the smell of freshly brewed coffee
↠ I cry (happy tears) from beautiful things in nature, like sunsets and snow gently falling at night
↠ To my great surprise, I really enjoy solitude
↠ Like Caitlin, I'm a procrastinator … which shocks people since I'm a fairly organized person
↠ I have a complete and utter love for bromance
↠ I love books and films that reflect on friendship over romance
↠ I used to write a lot of poetry and once got accused of plagiarizing since the teacher thought my writing was "too good and mature for my age" … it wasn't that good, folks (and I ended up passing)
↠ My love of life increases tenfold once Fall arrives until basically after the Christmas and New Years Day, then it goes back to a healthy level
↠ I prefer watching happy ending and "simple life" shows since I have a hard time compartmentalizing with the harsh realities of the world … making Disney, Pixar and Friends my go-to film choices
↠ I love food but REALLY dislike cooking
The Nominees & Questions
I'm using Caitlin's questions because … I'm lazy. I'm sorry. I've done this quite a number of times, so I'm only tagging 5 people this time around:
↠ Kat @ Rustic Pages
↠ Ashley @ What's She Reading?
↠ Corina & Tijuana @ Book Twins Reviews
↠ Rae @ Thrifty Bibliophile
↠ Maggie @ Maggie B. Reads