Hello beautiful people!
Oh boy … if I'm not reading, I'm definitely watching Netflix. Mind you, I typically just put Friends on repeat … so I don't know if that counts as watching Netflix. Whichever!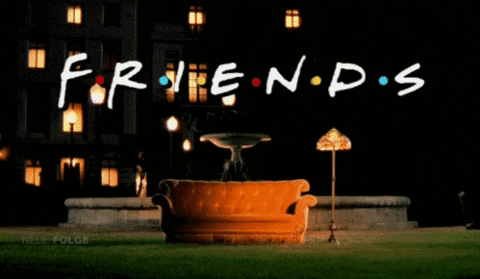 Thank you VERY MUCH Tyr @ The Perks of Being a Nerd for tagging me in The Netflix Book Tag! It's as though you KNOW I love Netflix! I've been following Tyr's account for quite some time, and thank gosh! This blog as so much lovely content, and Tyr's just a lovely human being! So make sure to go visit!
Note: … I know you tagged me in October and it's now January … of a new year … I'M SO SORRY! I'm JUST about caught up with tags ha-ha!
Oh! The original creator of this tag is none other than A Darker Shade Of Whitney!
Recently Watched
|| The last book you finished reading ||
Omoi, Omoware, Furi, Furare (Volume 9) by Io Sakisaka ↠ YES! FINALLY! I've been waiting to read the English translation of volume 9 for so long! I absolutely adore this manga so much … and this is definitely one of my favourite volumes in the series so far! It's a shame that it ends on a cliff-hanger, so HOPEFULLY volume 10 releases in English sooner rather than later!
---
Top Picks
|| A book/books that have been recommended to you based on a book you have previously read ||
First & Then by Emma Mills ↠ After reading Foolish Hearts, I was told by a number of you lovely people to give First & Then a try … and I'm very glad you all did! I still think I prefer Foolish Hearts over First & Then, but I enjoyed both very much.
---
Recently Added
|| The last book you bought ||
Daughter of the Pirate King by Tricia Levenseller ↠ This is a buddy read I'm doing with two lovely bloggers: Lauren @ Narrative Paradise and Trisha @ The Tea Reader! I just finished this a couple of days ago … and I really enjoyed it! I'm definitely going to pick up the second book sooner rather than later.
---
Popular on Netflix
|| Books that everyone knows about (2 you've read and 2 you've no interest in reading ||
Two book that I've read that everyone know about are:
The Hate U Give by Angie Thomas ↠ I'm REALLY happy I read this book … though it was emotional, all the hype was very accurate.
Red, White & Royal Blue by Casey McQuiston ↠ The amount of people literally BEGGING me to read this was insane ha-ha! But I'm so glad you all convinced me, because I REALLY enjoyed this!
Two books that I have no interest is reading are:
Ninth House by Leigh Bardugo ↠ Yup … I really did try, guys. I even bought it for a group read on Instagram. But OH MY GOSH … I WAS SO BORED! I hope you all enjoy it though!
Dracula by Bram Stoker ↠ Oh yes, I tried to read this bad boy as a buddy read in October … and it was an epic fail!! Well, on my part … they finished it and we chose another book to buddy read. I was just so tired of all the over the top descriptions going on … I don't need to know the exact amount of wine you had and why!
---
Comedies
|| A funny book ||
Kings of the Wyld by Nicholas Eames ↠ Another buddy read this year … and it was such a great choice! This book had me laughing so hard! I actually had to stop reading it in public because I kept interrupting everyone's quite time at the coffee shops. I can't wait to read the sequel, Bloody Rose!
---
Dramas
|| A character who is a drama queen/king ||
Monty Montague from the Montague Siblings series by Mackenzi Lee ↠ I love you, Monty … but OH MY GOODNESS!! Seriously, Monty can be rather dramatic most of the times … if not all (we need to cut him some slack, though). I honestly love it, though — his reactions to events seems MUCH more realistic and relatable than the stereotypical "naturally a hero in the face of danger" types of characters.
---
Animated
|| A book with cartoons on the cover ||
Darth Vader and Friends by Jeffrey Brown ↠ This is VERY HIGH on my to read list … I REALLY need to go buy them all and finish the collection. LOOK HOW CUTE THIS IS!
---
Watch It Again
|| A book/book series that you want to re-read ||
Cainsville series by Kelley Armstrong ↠ There are a LOT of series I want to re-read, but I really need to get my hands on this again (my parents are currently borrowing it). I really enjoyed this collection by Armstrong, and I miss the characters terribly!
---
Documentaries
|| A non-fiction book you'd recommend to everyone ||
Nocturnal by Wilder Poetry ↠ I honestly cannot praise this collection enough. The words and artistic detail in the pages of this novel are beyond words. Whether you're a poetry lover or not, I highly recommend giving it a try!
---
Action and Adventure
|| An action packed booked ||
The Darkest Minds series by Alexandra Bracken ↠ Overall, this had WAY more action than I thought there was going to be. There's also quite a grand adventure, which is probably why I sped right through this series ha-ha!
---
New Releases
|| A book that just came out or will be coming out soon that you can't wait to read ||
Time of Our Lives by Emily Wibberley & Austin Siegemund-Broka ↠ Oh my gosh … I just love these two authors so much! They're absolutely amazing together with their works! I fell in love with If I'm Being Honest and Always Never Yours by them this year, so I have a REALLY good feeling about this one!
---
Tag! You're it!
As always, there's no pressure to participate:
↠ Haley @ Hayley E. Frerichs
↠ Ashley @ Ashes Books & Bobs
↠ Nikki @ The Night is Dark and Full of Books