Hello beautiful people!
Oh yes … I bought another one … The Uniquely Bookish Box for December 2019! I was so happy with the October 2019 box that I couldn't resist! In addition, the co-creators have asked me to be an INFLUENCER (so fancy, I know) from December 2019 to February 2020! So if you happen to LOVE the concept after reading this post, you can use 'markthethoughts10' during your purchase to receive 10% off boxes from The Uniquely Bookish!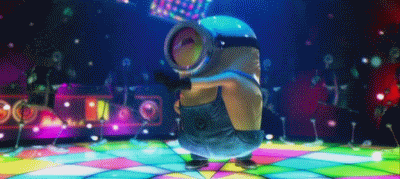 As I mentioned previously, it's been a while since I've done unboxing posts. So feel free to submit requests for more or less information in the comments below! A few of the items below were mentioned in the October 2019 post.
What is The Unique Bookish Box?
The Uniquely Bookish Box is a beautifully designed and created Canadian book subscription box. Each box contains either a classic or recently released novel and 4 to 5 bookish/self-care items from small Canadian businesses and artisans (i.e. book sleeves, bookmarks, candles, teas, etc.) [About]. Every month, the novel received alternates between a classic novel or a recently released novel, matching the theme set by the co-creators.
The Creators
There are two individuals responsible for the creation of this amazing subscription: Kristen McNutt and Janice Beck. Kristen's a dental assistant and dog mama from British Columbia who loves reading thrillers, memoirs, true crime, historical fiction, and fantasy. Janice is a new mama to a beautiful baby girl and a high school teacher from British Columbia who loves reading historical fiction, memoirs, and fantasy. To learn more about these lovely ladies, you can visit their about page or their social media!
↠ Kristen's Instagram: @my.book.is.calling
↠ Janice's Instagram: @bibliophile.belle
The Subscription Options
There are a number of subscription options to choose from:
↠ One Time Purchase: Classic Novel ($56.99 CAD)
↠ One Time Purchase: Recently Released Novel ($56.99 CAD)
↠ Three Box Subscription: Recently Released & Classics ($162.99 CAD)
↠ Three Box Subscription: Recently Released Novels ($162.99 CAD)
↠ Three Box Subscription: Classic Novels ($162.99 CAD)
There are NO import fees or duties, with a flat domestic shipping rate of $15.00 CAD.
Fun Facts
Some fruit for thought and interesting things about this book subscription box:
↠ The materials used are recycled and recycle
↠ The co-creators have been friends for over 25 years!
↠ All the bookish items are from Canadian business
↠ Janice is also the owner of Bibliophile Belle's Boutique, creating bookmarks and book sleeves
↠ An invitation will be sent to their exclusive Book Club on Facebook
↠ The books selected are one the co-creators have read and loved
For more information, visit their FAQ page!
The Unboxing
And here it is! Oh my gosh … the items in this box are just … UGH! I LOVE THEM SO MUCH! The unboxing photos and pieces of information are also available on my Instagram under the "unboxing" highlight!
The theme for December 2019 is Winter Woods. This box contains a recently released novel. The box includes the following items:
Greenwood || Michael Christie
↠ Beyond the aesthetic, I can't give you my thoughts since I haven't read it yet (I literally opened this box last weekend since I received the box while I was visiting family over the holidays). This special edition cover is simply to die for, and the story sounds really fascinating! There's this wood grain design on the sides of the pages that are so lovely!
Hand Stamped Necklace || The Brass Mallet
↠ The symbols on the pendant are mountains and trees, which very much speaks to me haha! It's very dainty looking and light to wear, making is rather elegant!
Book Nerd Socks || Ocean Wares
↠ OH MY GOSH! THESE ARE MY NEW FAVOURITE PAIR OF SOCKS! They're actually super cozy and warm (and I have really sensitive skin, so you KNOW they're comfy when ha-ha)! I don't want to ruin them though so they're SIMPLY for when I'm reading on the couch at home ha-ha!
Evergreen Soy Wax Candle || ByEmm
↠ My beautiful bookworms … this candle smells … SO GOOD! When I opened the box, it was all I could smell and it was the most refreshing smell ever! It's actually rather light smelling, so it shouldn't cause you a headache for those with a sensitivity to smells. It's like walking through a forest full of evergreen trees!
Wooden Coasters || Big Foot Trading
↠ These wooden coasters are super lovely … and actually rather sturdy! I don't know if I'll actually use them as coasters because I don't want to wreck them, but you totally could. And yes … I already have them set out in my living room … they're simply too pretty to not have out!
Yet again, I'm EXTREMELY happy with this box. My ONLY disappointment is that I wish the candle came in a jar, since I don't have a lot of candle holders. But that's okay. I;ve already ordered the February 2020 box: Journeys. If you want to get your own, make sure to visit their website!