Oh my gosh … I LOVE doing this or that tags! I probably do them weekly in my Instagram stories because I'm that obsessed with them … probably just as obsessed as I am with Buzzfeed quizzes. Oh yes, I am definitely one of those people … don't judge, please.
Thank you to my DARLING friend, Sofii @ A Book. A Thought. for tagging me to do this! It's like show knows my not-so-secret obsession with book tags. PLEASE make sure to read her own answers and check out her blog. Better yet … just follow her site. You'll love her posts, so it's a win!
Read on the bed or the couch?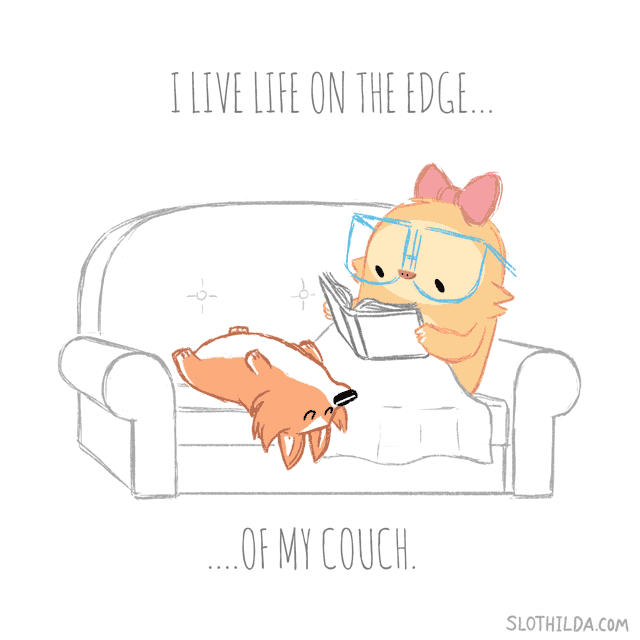 ON THE COUCH || Honestly, I read in bed and on the couch — but I find it easier to read, comfort-wise, on the couch. My back and butt always get sore and/or numb when I read in bed too long … am I just getting old?
---
Read at night or in the morning?
READ AT NIGHT || I WISH I was a read-in-the-morning person … maybe I'd ACTUALLY get more reading time in. But I find with my work schedule, I just don't get the time until later in the day. I'm also a chronic night owl … with YEARS of bad sleeping habits because of books and video games … so night time reading it is!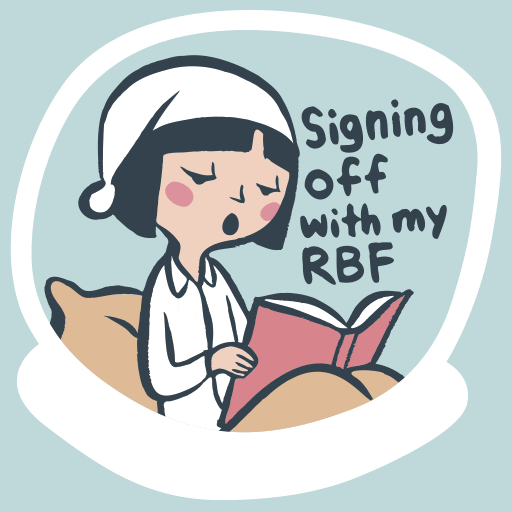 ---
Male main character or female main character? 
IT DOESN'T MATTER || Once upon a time, I DEFINITELY leaned towards female leads. I would actually try to choose books based on whether the main character was female or not. But as of the last couple of years, I honestly try to go mainly by story and reviews. I still tend to read female POV characters more, but it's not on purpose. Lately, I've REALLY loved alternating POVs between male and female main characters … specifically in romantic comedies … which I NEVER thought I'd see the day where I loved this.
---
First person POV or third person POV?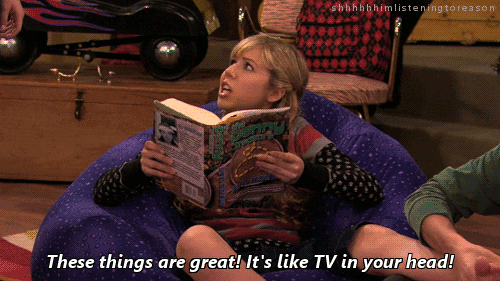 IT'S COMPLICATED || Like Sofii … I used to BASICALLY only read first-person POV; it's the only real way I could connect with characters. It felt really hard to connect with third-person POV novels, like I couldn't connect with the character. Over the past 10 years, I've slowly changed started to enjoy both third-person and first-person POV novels … I didn't even realize that I was enjoying third-person novels until I did an Instagram "this or that" book tag!
---
Trilogies or quartets?
Trilogies || Oh … this one is EASY! I have been BETRAYED by quartet novels TOO MANY TIMES! Honestly, every time a series has gone from a trilogy to a quartet, I've lost interest … the book always feels TOO long and OVERDONE. And honestly, I've been really enjoying duologies lately or stand-alone novels over trilogies recently … so the less, the better at the moment.
---
Libraries or bookstore?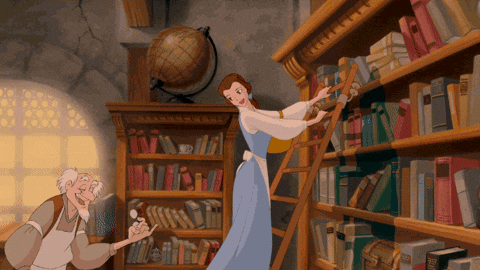 Bookstores || Honestly … it kind of hurts to say this, since I have a degree in Library and Information Science. BUT I WANT ALL THE BOOKS! The library is still comforting … I miss the library at Western University so much! But bookstores allow me to BUY all the books that I want to build my OWN library at home … then I don't have to return those lovely books … I CAN KEEP THEM ALL!!!
---
Books that make you laugh or cry?
Books that make you laugh and cry || I know … I'm cheating … am I a weirdo for loving books that make me cry and laugh?! I honestly just love any book that gets a huge emotional response out of me. Somedays … I want to CRY MY EYES OUT … and that's okay! And other days … I want to laugh until I'm crying because my stomach hurts … AND THAT'S OKAY TOO!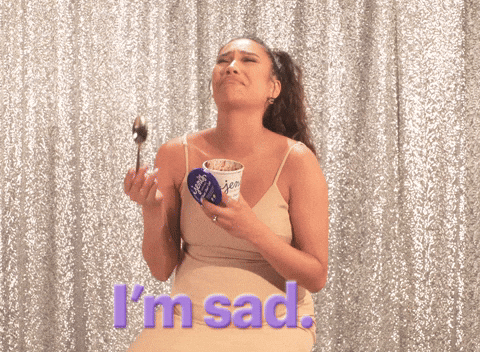 ---
Black book covers or white book covers?
Black book covers || Let's be real here … I adore BOTH black and white covered books … they're both minimalist, so why wouldn't I!? But there's just SOMETHING about a good black covered book, with some white and gold accents on it. Honestly, Serpent & Dove is one of my favourite book covers at the moment for this exact reason … OH MY GOSH!
---
Character-driven or plot-driven?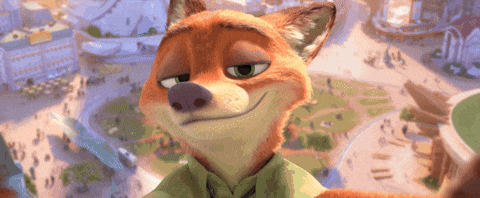 Character-driven || Obviously, the plot is important … you KIND OF need that for the story to grow. But I just NEED a book to focus a lot (or primarily) on the characters. I love seeing their character growth throughout the story, getting to know them as though they're my real life friends … without that character-driven element, I see no point in reading a book.
---
Tag! You're it!
Meghan's Whimsical Explorations & Reviews || The Night is Dark and Full of Books || Life by Wyetha || Reading Through Infinity
I haven't really been tagging people a lot recently with book tags, so I decided to tag just a few! But PLEASE feel free to do this tag if you'd like … consider yourself officially tagged!
Discussion time!
What are some books that have made you laugh and/or cry? Have you been betrayed or happily surprised by a trilogy turned quartet? What character-oriented novels do you love?