Hello beautiful people!
Yesterday, I finally posted my New Year 2020 Bullet Journal spread — as explained in the post, I didn't get this journal until about a week ago … which is why it's so delayed.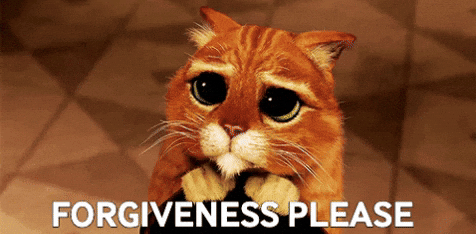 I saw some inspiration on Pinterest with these star wreath posts, so I figured I'd try it out! They're not TOO bad (stars are harder to draw than you'd think) but it was still fun nonetheless!
I hope you all enjoy it!
So … to make life easier, I re-organized my Pinterest Bullet Journal Board so you can see where I find most of my inspirations! It's not a book blog account or anything, just my personal Pinterest account. I'm also going to upload my own spreads to Pinterest as well … eventually. Not this time though.
Cover Page
This super cute quote is apparently from John Green, but I don't know which book. I thought it just sounded so lovely, something to make one smile whenever they see it … and I love smiling!
Editing Tips and Tricks: Honestly, I can't draw a perfect circle to save my life. So I used a circle ruler to create the star wreath. After I finished drawing the stars, I erased the pencil outline. You can also use a cup, a candle or anything else circular!
Monthly Calendar
For the last three monthly entries now, I've used this monthly calendar found on Eline's Instagram account [ journalbeanie ]. It's the perfect size and meets my needs, since I don't fill out every single thing in the calendar — just some main events!
I tried having monthly goals and such a couple of times and I've been enjoying it. So I added a goals, future, and notes log! The future one is a LIFESAVER! Seriously, I use this so I remember to add dates to future monthly logs. For instance, I have a hair appointment in March — so I put that in the future section so I can remember to write that in my March spread!
Blog Tracker & Budget/Expense Tracker
Oh my gosh … I MISSED THESE SECTIONS SO MUCH! Having the blog tracker REALLY helps me organize my posts out more. And I like being able to keep track of my reading progress as well!
I'm still using the Spendee app to track my expenses, which I place in the expense section afterwards. I hate forgetting if I've paid a bill (which I tend to pay them right away, but there's always that little bit of concern wondering if I did), so having this back has already really helped out!
Weekly Spread
For the weekly spreads, I used inspiration from Kat Cuthbert's Instagram account again: booksofnotes. I love the simplicity AND saving more space rather than using two full pages for one week. I removed weekly focus and goals, since I wasn't using these sections … WHICH LEFT ROOM FOR DOODLING!
Note: I skipped the first week since I got the journal late … and that'd be just a waste of paper when I know I'm not going to fill out the page.
Resources
As per usual, my go-to markers are the Tombow Dual Brush Pens. In this layout, I used: 942, 991 and 993. The Tombow Mono Drawing Pen (no. 01) and (no. 05) was used to draw everything. I also used a yellow marker from this Crayola pack I purchased a LONG time ago.
And yes … I'm STILL using the Uni-ball Black Gel Pens to write in my journal throughout the month … still can't find anything better, so why change up a good thing?
That's a wrap! Please let me know if you have any suggestions or requests for next month! And if you'd like to see a certain theme in the future, comment below!